KEY ART / GRAPHIC DESIGN for multiple projects
Diego Topa is an Argentine artist, composer and performer, passionate about music and acting. 
His career, established for more than 20 years in large local and international productions, positions him as the number one children's artist in Latin America.
Among his works, he stands out as a conductor and protagonist of different products for Disney Channel and Disney Junior in Latin America. Since 2013 he is in charge of JUNIOR EXPRESS, a regional production with five seasons on the air, where he played EL CAPITÁN TOPA and ARNOLDO EL COCINERO, which we will soon continue to see on Disney platforms also starring in "EL RISTORANTINO DE ARNOLDO".
ART DIRECTION & GRAPHIC DESIGN
THE MAGIC of rediscovering family values.
For this release we reinforce the concept of inner magic and love for family, two fundamental pillars within the Topa's universe.
ART DIRECTION & GRAPHIC DESIGN
We readapt the classic concept of the "Beach boys" taken to the little ones.
ART DIRECTION & GRAPHIC DESIGN
"PARA SER GRANDE" by connecting with the inner child.
TO BE GREAT (Para ser Grande) connects deeply from his inner child, thus achieving a genuine identification and emotionality referring to the viewer's childhood.
ART DIRECTION & GRAPHIC DESIGN
Your heart knows where to go.
In this case, Topa's visual path is explored, looking deep inside oneself and how your heart tells you what to be and what to exploit from yourself.
ART DIRECTION & GRAPHIC DESIGN
The process to create a new visual identity for Christmas.
In this case we wanted to explore the concept of the Christmas streaming show, adapting it a little more to the Latin American culture without losing its classic scene.
Creating a new web experience for childs.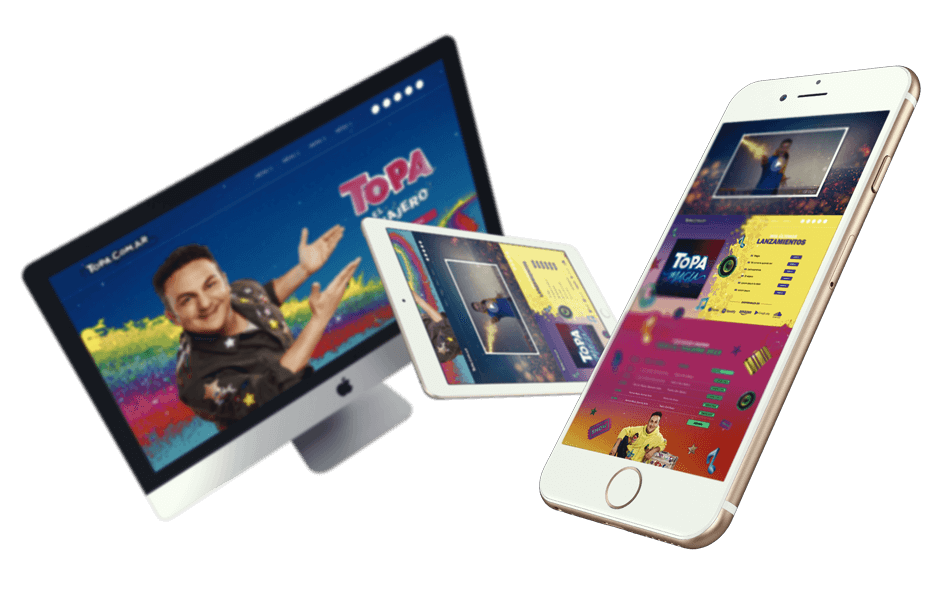 This images showcased in this webstite represent the professional portfolio of Diego Quarone, art director and designer for different customers and businesses.
This site intends to show technical and artistitc experience only, not to take comercial credits. All images contained in this website shall retain their respective copyrights.